Electrical Service Department
Contact our Service Department below or request a quote for your electrical contractor needs!
517-999-0104
Commercial & Residential Electricians
Troubleshooting
We are prepared to troubleshoot common to complex electrical problems in your home or office
Electrical Repair
Our Specialty – repairing electrical connectors, componentry, sockets, outlets, etc.
House Wiring
From new houses to very old ones, they often can require a great deal of wire installs and upgrades
Electrical Maintenance
To avoid breakdown or faults, scheduled checks should be accomplished and maintained
Important!
Contact Us Right Away If You Are Experiencing:
| | |
| --- | --- |
| • Frequent Electrical Surges | • Sags and Dips in Power |
| • Light Switches Not Working Properly | • Circuit Overloads |
| • Circuit Breakers Tripping Frequently | • Dead Outlets |
| • Lights Burning Out Too Often | • Electrical Sparking |
| • High Electrical Bill | • Light Bulbs Flicker Occasionally |
Service Department
United Electrical Contractors strives to provide the highest level of customer satisfaction through our unparalleled professionalism and confidence from our team of certified electricians. We are Lansing's electric company of choice for all of your electrical contractor needs. Your local technicians can accomplish electrical repair, electric installation, and general electric services. Additionally, we tackle large jobs with a well-planned approach, again coupled with our commitment to excellence. Looking for an electrician near me? Look no further!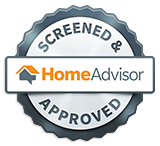 Lansing's Expert Electricians
United Electrical Contractors provides a wide range of electrical services for commercial and residential properties. Our trusted team of electricians will install and fix electrical systems with expertise. Through passion and dedication, we consistently produce honest quality work.
Furthermore, our commitment to our customers is applied to every job site including homes, businesses, and factories. Our staff is proud of our technical skill and we look forward to providing support to the Lansing area. If you don't see what you are looking for, feel free to contact us. We will be happy to answer any of your service questions.
Automatic Generator Setup
Keeping your home operating like normal during a blackout can only be accomplished with a backup power system. Generators have been a popular device for true 24/7 blackout protection. Unlike battery backup systems, electric generators are much more cost-effective, and also takes up no space inside your home.
Kevin Ladisky
Service Manager
Phone: (517) 999-0104
The Best Commercial and Residential Electricians in Lansing
Troubleshoot power loss

Smoke and Carbon Monoxide detectors

Surge protectors

Code updates and corrections

Service and Panel Upgrades
Generator install and maintenance

Home electrical safety inspections

Panel Size Upgrade

Contact Us Today!
United Electrical Contractors Focus On Energy Efficiency Programs
Our Partnerships
United Electrical Contractors have partnered with Quality Solar to give our customers affordable Energy Saving solutions. To look at many of the cost-effective and affordable energy solutions, please click on the link below.
"Local utility companies offer saving programs that provide incentives for qualified energy efficiency improvements to new & retrofit projects for your business. At UEC we are focused on getting home owners and business owners qualified for these cost savings."

-Doug Sleep, United Electrical Contractors
Consumers Energy and Board of Water & Light, both offer incentives to energy cost savings. Let us help you save energy and get the right incentives that will help offset your investments into the future.
Give us a call 517-484-8805 or request a FREE Quote us at the bottom of this page and we can provide a turnkey solution from audit, utility applications, to install numerous options of cost-saving energy efficiency devices. Let us help you start saving energy, and money today, for your business.
There are prescriptive, custom, renovation, and new construction programs available. Ask us which program would be the best option for your business.
Board of Water & Light Incentive Program
Residential Program
Business Program
"Saving money is always a good thing! BWL created the Hometown Energy Savers® program to help customers do just that. We provide a variety of services and incentives to help residential and business electric customers lower their energy usage and save money. Our programs are good for your wallet and good for the environment. Remember; the cheapest energy is the energy you don't use."

-Statement From BWL
Consumers Energy
Residential Program
Business Program
"Consumers Energy promotes energy efficiency, we're simply helping everyone get the most value out of the energy they use. We understand that energy efficiency is good for our state, our company, and every one of us. We believe it's one of America's greatest untapped sources of power. That's why we are strongly committed to helping our customers get the most value possible from every kilowatt-hour of electricity or cubic foot of natural gas they purchase from us."
-Statement from Consumers Energy