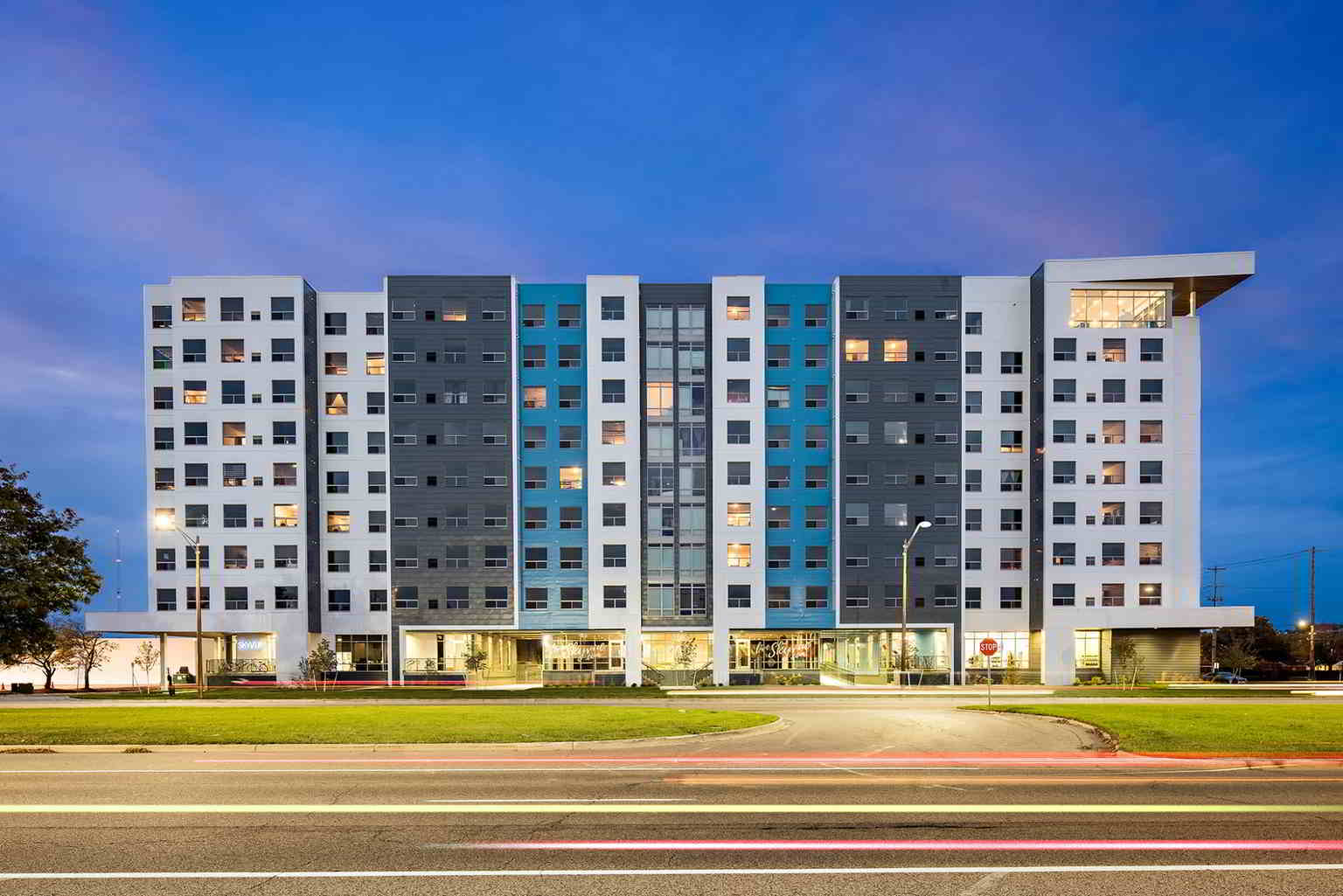 Serving residential and commercial customers in Michigan for over 20 years!
SkyVue Apartment Complex
Lansing, MI
The Project was in Collaboration with Wolverine Building Group of Grand Rapids, MI
Project Time Frame: Spring 2016 – Summer 2017
The project is scheduled to finish on time and on budget
Summary: The SkyVue apartment is a magnificent apartment complex just a ten-minute walk from MSU. The amenities included are plenty to rave about; a fitness center, lounge areas, courtyard with firepit, massive hot tub with heated deck, fully furnished units, community WiFi, and much more! For new students to MSU, SkyVue is in a prime location right on Grand River avenue. Uniquely designed for students, SkyVue is the quite a modern complex to behold.We were very pleased to be included on an awesome project of this magnitude. SkyVue offers a complete sky view apartment experience – with nine stories tall, it stands tall above the beautiful Michigan Avenue boulevard and venerable Frandor Shopping Center. Designed specifically for students, this magnificent apartment complex will boast competitive pricing and also has its own parking structure.